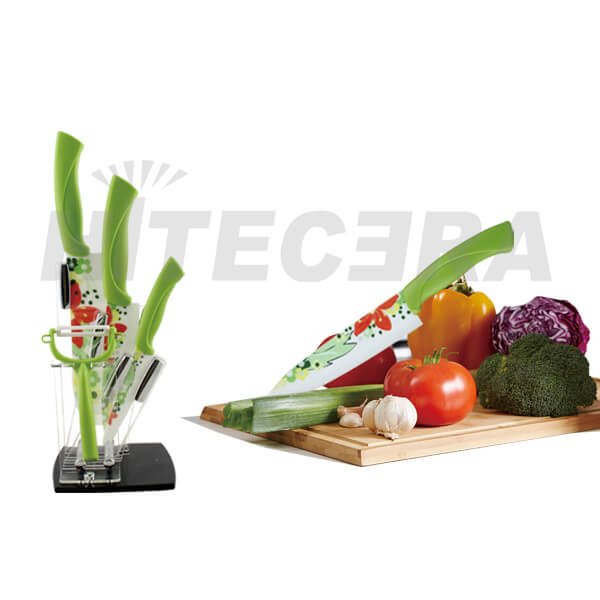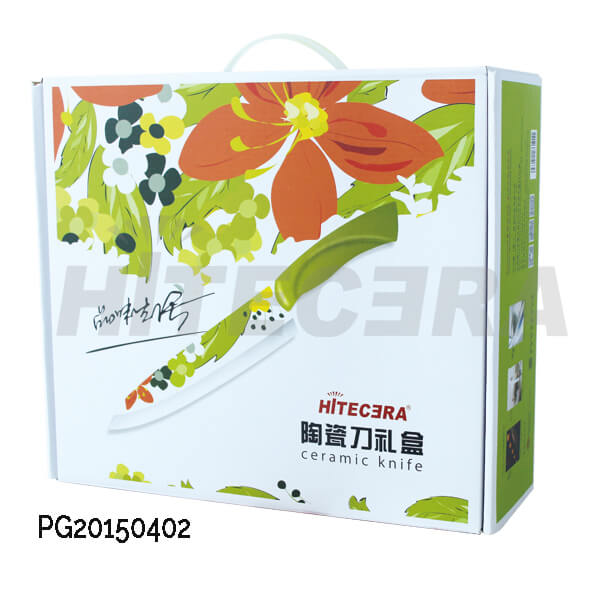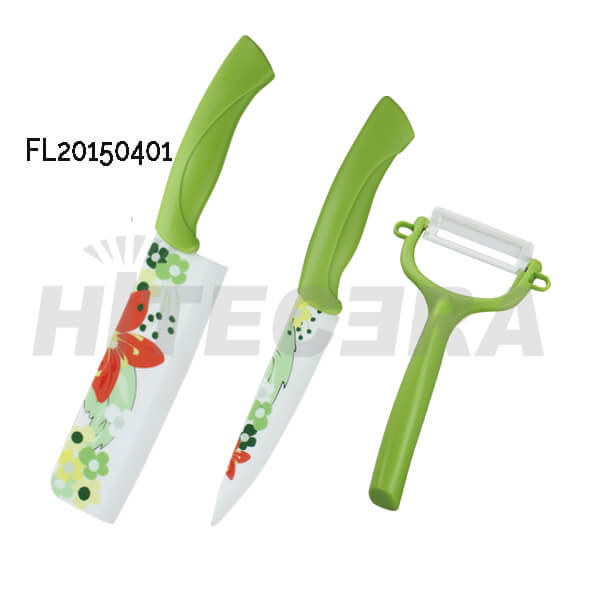 Professional Chef Knife Set
Features
---
Can display summer blossom set on the countertop of your kitchen to impress your guest.
Perfect-fit silicone handle is durable.
Effortless cutting and avoid wrist fatigue - your best partner to prepare the healthiest meals.
Different sizes of the blade is convenient for different needs.
Non-sticky, no odor absorbing, anti-bacterial, no chemical leakage, no rust.
Great gift for every foodie or cooking lover.
FDA certificate & BPA-free for a clear cut.
---
FL20150401 Set

6" Chinese Chef Knife G11F664 \ 4" Utility Knife G11F404 \ Ceramic Peeler HP2
Packaging Detail
Magnetic Gift Box + EVA Foam
Packing Size:
358x222x40 mm
Set Gross Weight:
1.0 kgs
Packing:
12 sets/ctn
Carton Size:
470x375x270 mm
Gross Weight:
12.30 kgs

PG20150402 Set

6" Chinese Chef Knife G11F664 \ 6" Chef Knife G11F604 \ 4" Utility Knife G11F404
Ceramic Peeler HP2 \ Acrylic Knife Stand DZ003
Packaging Detail
Color Self-lock Box + EVA Foam + Plain Box
Packing Size:
350x317x127 mm
Set Gross Weight:
1.50 kgs
Packing:
4 sets/ctn
Carton Size:
530x380x340 mm
Gross Weight:
6.7 kgs
Wash the knife after each single use, preferably by hand with a mild detergent and do not wash it in the dishwasher.
Be used on silicone, wooden, plastic or bamboo cutting boards only.
No pry, flexing, violent chopping, or boning.
Do not use the side of blade to smash anything such as garlic, herbs, spices etc.
No heat or shock.
Do not use your hand to test the hardness of the blade.
Keep it in safely and keep away from children.
Do not attempt to sharpen the ceramic knife yourself unless you have access to